Voice. Influence. IMPACTO.
Leverage Point Inc. is New Mexico's only bilingual lobbying and public relations firm. We work with a wide variety of clients to help them tell their stories, manage crises, inform, educate, and succeed. We love to create irresistible content. We love to think creatively. We love to take on new challenges and devise new strategies. Our clients range from small non-profits to billion-dollar credit unions but they all have one thing in common, a drive to be engaging.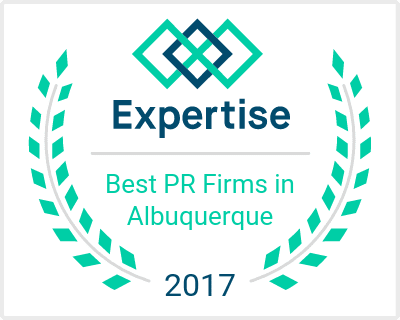 learn who we are
8/28/20 The Director of Public Affairs is responsible for helping develop strategic communications programs and elevating the profiles of clients of Leverage Point, which include non-profits, state agencies, private companies, and credit unions. Efforts include brand messaging development and management, development of strategic communications programs and plans; media relations and strategy, and other communications duties. Duties: […]

Read more

2/12/2020 – At Leverage Point we help businesses tell their stories. We do a lot of work with credit unions and one question kept coming up: How do credit unions bank cannabis funds? That lead to us launching our latest national conference, the Credit Union Cannabiz Conference this April in Chicago. We will have several awesome […]

Read more

Public Relations in Albuquerque, New Mexico
Public relations is more than a press conference and more than a Facebook post. At Leverage Point we work to create irresistible content that tells your story to the right people at the right time, whether that's the right post, the right speech, internal memo, ad copy, press release or holding the perfect press conference or groundbreaking.
Our PR clients include many credit unions, non-profits, economic development agencies, and others that are striving to make Albuquerque, Santa Fe and New Mexico better.
learn more

A Unique Approach
We combine our expertise so our clients get more.
Our team focuses on government relations and public relations, which means that we can activate more people, more of the time. We've lobbied successfully for more than a dozen years and helped dramatically change state laws. We've also worked to activate grass-roots coalitions to inspire leaders to do more.
learn more

Content Creation
When you need a report to shine, a speech to hit all the right notes, or marketing materials that bring in customers, our award-winning team is here. We work to tell your story, tell your customers about your product, or to make you shine when you need to. Our team has written about everything from world-champion boxers and Emmy winners to what it's like to race a motorcycle at 130 mph. Don't believe it? Check this out.
learn more

What People are Saying
"Leverage Point helped us develop a plan that was tailored for our appetite and interest.  They have been a great partner and we are looking forward to our next steps." – Ty Muse, President & CEO of Visions Federal Credit Union
"The day we found out that we potentially lost all of the funding for our little town we knew we had to hire someone that could navigate the tricky political waters… We cannot thank Juan and Leverage Point enough for literally saving our town." -Denise Wymore, Council Member, Cochiti Lake